Sport Physiotherapist
A Sport Physiotherapist is a highly trained physio who has completed specific training through the Sport Division of the Canadian Physiotherapy Association, or a partner organization in a different country. This official designation is awarded to a physio who completes hundreds of hours of training and advanced education — on-field and off — and successfully challenges two sets of practical and written exams. In Canada, a physiotherapist must possess a Sport Physiotherapy Diploma to call themselves a 'Sport Physiotherapist'.
Sports Physiotherapy Training
A Sport Physiotherapist has extensive training in emergency care, athletic taping, protective equipment, concussion management and exercise prescription. They have worked closely with experienced mentors, and gained valuable field experience with a variety of teams and athletes in different sports. A Sport Physio is qualified to work with Canada's high-performance athletes in all settings, including daily training and competitions such as world championships and the Olympic Games.
Book Appointment
Reaching Your Athletic Goals
Sports Therapy is available for high-performance athletes as well as the general public. We all have athletic goals and Motus will help to develop a plan and ensure that you reach those goals.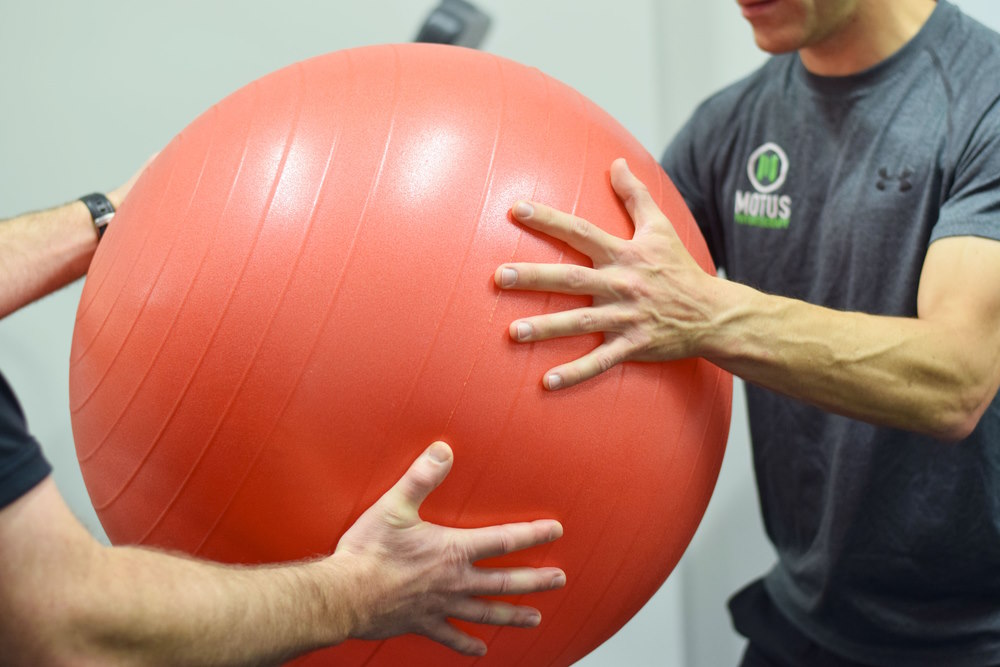 Is Sports Physio Just For Athletes?
Sport Physiotherapists have backgrounds as clinical orthopedic therapists, which means they can apply their skills as manual therapists to the general population as well as the high-performance athlete. They then add the skills learned during the certificate and diploma training to their treatment tools. Above all else, these therapists focus their efforts on treatments that result in a successful return to sport, work, and life.
Contact us today!
The team at Motus Physiotherapy in Victoria is ready to help you. Reach out to discuss if any of our services — from dry needling/IMS, to concussion assessment, to pelvic health physiotherapy – are right for you.
Book Appointment