Intramuscular Stimulation (IMS) /Dry Needling
Known by many different names (IMS, Functional Dry Needling, Trigger Point Dry Needling), this technique is based on the use of an acupuncture-style needle to stimulate individual muscle tissue to relieve pain and tissue tension. The term 'dry' refers to the fact that no substance is injected into the tissue.
Dry needling vs. Acupuncture
Whereas acupuncture is grounded in concepts of traditional Chinese medicine, IMS is more anatomically-based – meaning the treatment is often localized to the specific tissue being treated. There are several main theories explaining why our bodies develop pain, but the many effects of needling can cover them all.
Book Appointment
How it works
Research shows that needling stimulates a local biochemical effect on the tissue that can result in pain relief and restore optimal muscle function. It is proposed that there is also a systemic, whole-body effect of needling as well – the treatment does not only affect the muscle, but the entire central nervous system.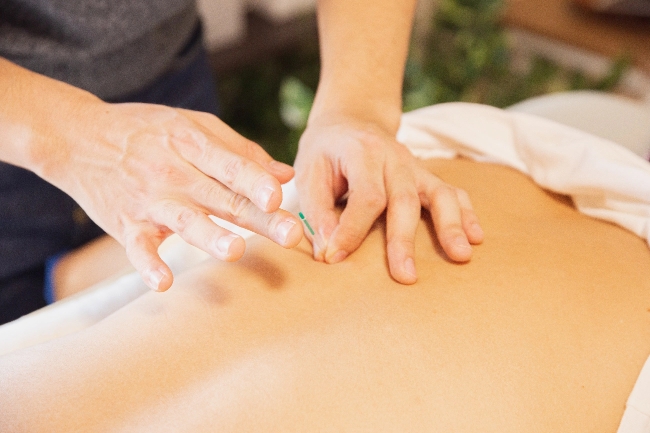 Training
Therapists utilising dry needling in their practice have extensive education and knowledge of the muscular system, nervous system, and orthopedics in general, and skills inclusive of manual therapy and movement education. Most, but not all physiotherapists at Motus utilise dry needling in their practice. Patients interested in needling should ensure they book with a therapist who has been licensed in this technique. There is no additional fee for dry needling at Motus.
Contact us today!
The team at Motus Physiotherapy in Victoria is ready to help you. Reach out to discuss if any of our services — from dry needling/IMS, to concussion assessment, to pelvic health physiotherapy – are right for you.
Contact Us