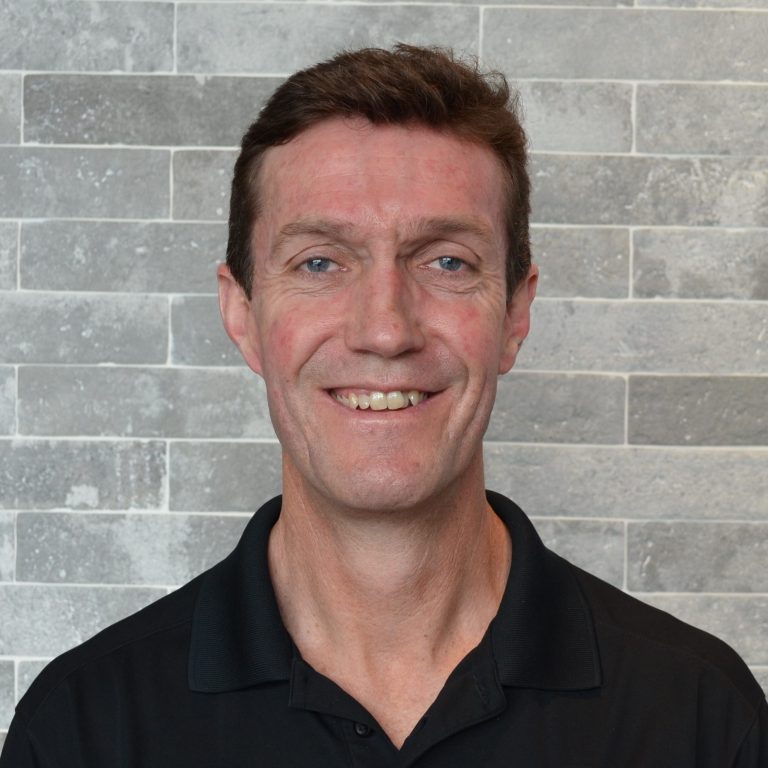 Darren Dukes
Sport Physiotherapist
BSc (Hons) PT, Dip. Sport PT
Darren is a fairly new arrival to the island, having moved here with his wife and two boys from South Africa. That is where he did his original Physiotherapy degree, and a post-grad specialization in Sports Physio. He has 20 years of experience, most of which was in his own clinic. Due to South Africa's location it is influenced from both hemispheres and this has allowed him to explore fields of Physio from various parts of the world, giving him a diverse range of skills.
Over the years he has worked in different sporting codes outside of the clinic. These included a 5 year period on the SA PGA golf tour working with some of the worlds best players, various professional soccer and rugby teams, and time with some of the junior national soccer sides.
He is a keen runner and over the years has notched up over 80 marathons and ultra-marathons. His passion and enjoyment for running also led him to regular work with a number of top ultra runners in their preparation for the famous Comrades Marathon. The other spin-off from this involvement was developing and presenting professional courses to physios on assessment and treatment of running injuries, as well as a love of video based running gait analysis.
He values relationship in his treatment approach, believing that the patient needs to understand and trust the approach. He loves a hands-on manual therapy style, backed-up by appropriate rehab prescription. He believes prevention and longer term regular management is better than reactive short-term fixes.
On the weekends he loves spending as much time as possible outdoors exploring all the Island has to offer, especially the endless running and hiking trails. And, obviously, being from South Africa always enjoys a good BBQ (braai) with family and new friends.
Email Darren