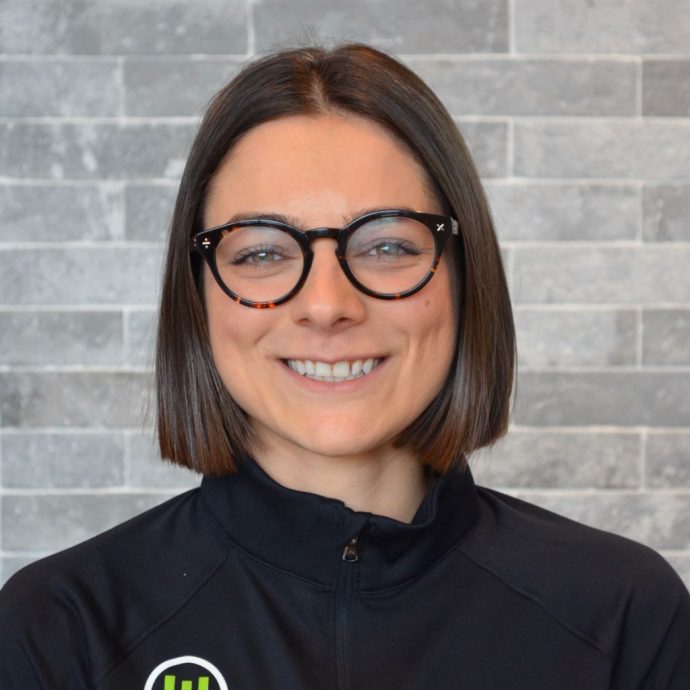 Andrea Nikic
MPT, BKin
Registered Physiotherapist
Andrea grew up in Vancouver and completed both her undergraduate in Kinesiology and Masters of Physical Therapy at the University of British Columbia. She's a recent addition to Vancouver Island and is happy to be on this side of the water. With a keen interest in athletics, Andrea grew up focusing her attention on gymnastics and transitioned into cheerleading. After competing at the collegiate level she decided to switch her focus to the training side of things and worked with the Women's University of British Columbia Varsity Basketball Team.
Her passion lies in empowering clients with the appropriate interventions to improve health and quality of life. Andrea specializes in individualized treatment programs and focuses on pre-habilitation, with the intent of preventing further injury. Her practice centres around exercise and manual therapy, always with the emphasis on client education and body awareness. Andrea has completed further training in manual therapy and is certified in Functional Dry Needling (IMS). Understanding the significance of returning to activity, she is driven on helping you get there.
Andrea enjoys spending her time in the great outdoors (usually with a coffee in hand) and appreciates the importance of an active lifestyle. Having traveled 6 continents Andrea is happy to chat about your next adventure!
Email Andrea